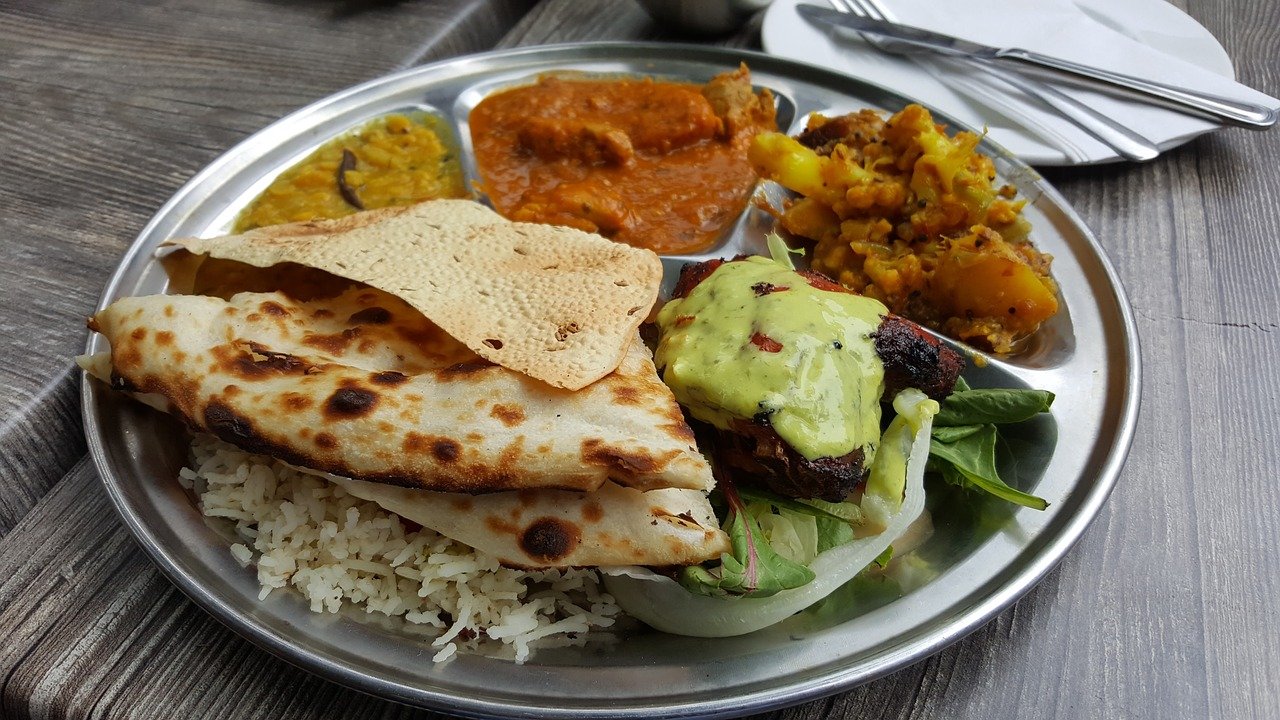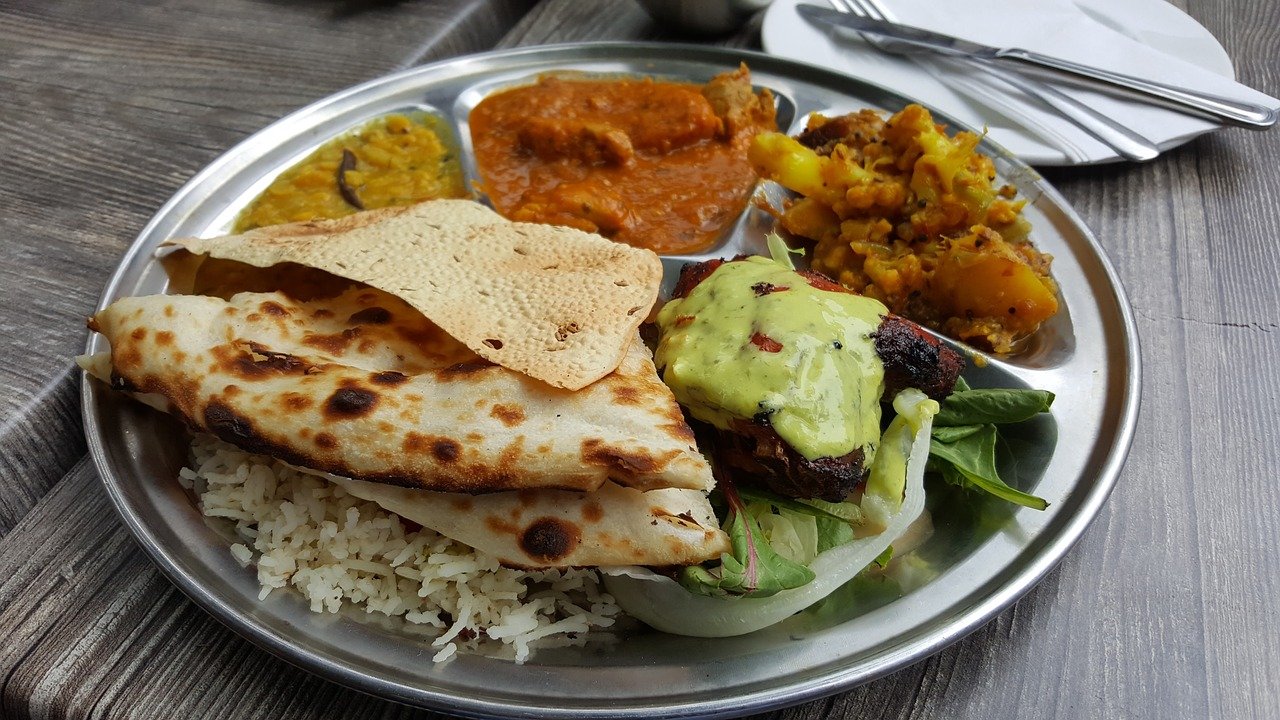 Much like the rich tapestry of Indian culture, Indian cuisine offers a delightful diversity of flavors and dishes. From North India's aromatic Kashmiri Pulav to South India's satisfying Tamil Nadu Kothu Parota, every Indian meal has the power to satisfy your taste buds. Residents of San Diego are fortunate to have access to a wide range of Indian dishes, thanks to the city's numerous restaurants that span the entire spectrum of Indian cuisine. In this article, we'll explore some of the best Indian restaurants in San Diego, where you can savor the most delectable Indian flavors.
Royal India (329 Market St, San Diego)
Royal India is one of the oldest and most famous Indian food restaurant San Diego has got. Established back in the 1990s, this restaurant has consistently garnered favorable reviews and earned the title of the city's best dining establishment, both among the local population and the Indian community. Its presence spans three convenient locations throughout San Diego, drawing considerable acclaim from residents and visitors alike.
Tandoori House (3146 Midway Dr, San Diego)
When it comes to the best Indian food in San Diego, one thing that many people desire is the delectable combination of Punjabi bread and Tandoori curries. Tandoori House, a prominent Indian food restaurant San Diego near Seaworld, excels at fulfilling these cravings. Offering a selection of 15 distinct bread varieties and an extensive range of both vegetarian and non-vegetarian curries, Tandoori House stands out as one of the city's top destinations for flavorful Indian cuisine. Additionally, their samosas are highly recommended and contribute to the restaurant's reputation for serving some of the most delicious Indian food in San Diego.
Charminar Indian Restaurant (6755 Mira Mesa Blvd #113, San Diego)
Charminar Indian Restaurant in San Diego, known for its distinctive South Indian flavors, boasts an exquisite selection of starters, bread, and curries. Their biryani offerings are a highlight, featuring the famous Hyderabadi biriyani, chicken, fish, and paneer biryanis, providing a wide range of choices. Indulge in beloved dishes like Hyderabadi Goat/Chicken Dum Biryani, Shahi Tukda, and Mango Lassi at this go-to destination for authentic Indian food San Diego CA.
Himalayan Grill (9842 Hibert St, San Diego)
For people who want to explore the culinary scene in San Diego and find the perfect Indian food restaurant San Diego has to offer, Himalayan Grill is the perfect spot. With a mixture of Indian and Nepalese cultures, Himalayan Grill caters the best North Indian food San Diego CA. From the spices to the flavors, every dish is made most deliciously with complete authenticity. With 2 separate kitchens for vegetarian and non-vegetarian, the restaurant serves everything from papadum, pakora, bhindi masala, to chicken, lamb, and seafood.
India Palace (3960 Fifth Ave, San Diego):
Nestled amidst the bustling streets of Fifth Avenue, India Palace is one of the highly frequented Indian restaurants in san diego, drawing both tourists and Indian community alike. The restaurant boasts an authentic ambiance with its warm lighting and traditional interiors. In addition to offering a menu replete with classic specialties, India Palace is renowned for its creative modern twists on traditional dishes, elevating them to new levels of deliciousness. Whether you dine in, opt for takeout, or place an online order, India Palace ensures a memorable culinary experience.
San Idli (9550 Black Mountain Rd, Suite G, San Diego):
For health-conscious individuals seeking delectable vegetarian fare, San Idli stands as an exceptional choice. This restaurant is a haven for those craving the flavors of South India. Their menu showcases an array of vegetarian delights, including Idli, Dosa, Pongal, Tamarind Rice, and more. The warm hospitality, food served on banana leaves, and authentic flavors transport diners to a typical South Indian restaurant.
Curryosity (3023 Juniper St, San Diego):
With a commitment to serving fresh, piping-hot dishes straight from the kitchen, Curryosity offers an extensive selection of both vegetarian and non-vegetarian cuisine. The restaurant's culinary creativity shines through in every dish, while maintaining the essence of authentic Indian flavors. From handcrafted cocktails and an impressive wine list to tantalizing Indian and fusion dishes, Curryosity offers a diverse dining experience. They also excel in catering for small groups, whether it's 20-30 people or even larger gatherings.
Village Indian Cuisine (9187 Clairemont Mesa Blvd, San Diego):
Village Indian Cuisine is a highly recommended restaurant with a stellar reputation. Dedicated to preserving the authentic taste of India in every dish, the restaurant offers an array of options in both vegetarian and non-vegetarian categories, including chicken, fish, lamb, and shrimp. Their takeout service is renowned for its quality and generous portions, making them one of the best Indian restaurants in San Diego.
Sundara (1774 Sunset Cliffs Blvd, San Diego):
Nestled near Point Loma, Sundara is a must-visit destination renowned for its exceptional food and service. The restaurant offers a cozy and inviting ambiance, making it the perfect spot for a tranquil meal. Sundara caters to various dietary preferences, offering options for vegetarians, vegans, and those with gluten-free diets. Online ordering is available through their website, and their takeaway service receives praise for its punctual deliveries.
Gourmet India (810 4th Ave, San Diego):
Gourmet India sets the stage for a unique dining experience with its dimly lit, intimate ambiance, ideal for romantic date nights or enjoyable family gatherings. In addition to traditional Indian fare, the restaurant surprises patrons with innovative creations such as Naan Wraps, Tacos & Samosa, and house-made desserts, adding an extra layer of culinary excitement to your visit.
Apart from these best Indian restaurants in San Diego, there are few more interesting places where one can find the most tastiest food. We will keep updating the list regularly to make sure you are trying out the best Indian food in San Diego.
Posts Information
:

4
:

Regular event