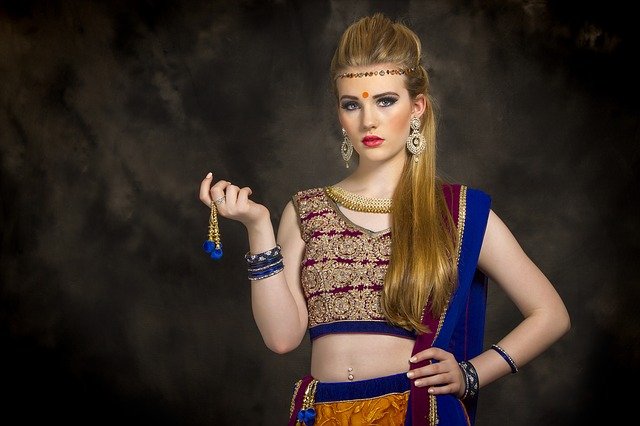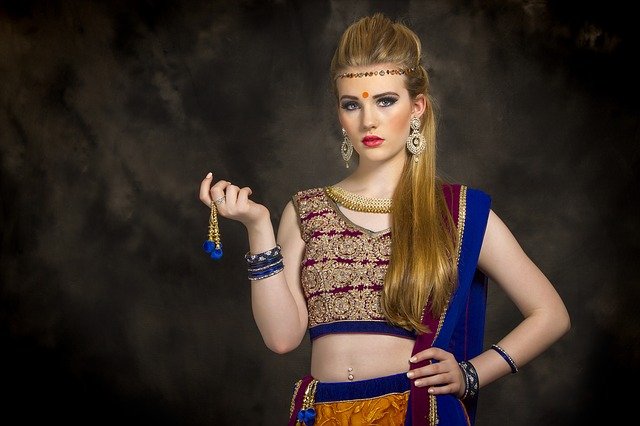 Like the most-favoured outfits every woman possesses in her wardrobe, a piece of classic Jewelry always ends up complimenting the outfit exceptionally well. To be honest, Gold and Diamond Jewelry is among the most preferred accessories for almost every woman in the world.
And, in case you immensely admire traditional Indian sets of Jewelry with your ethnic outfits or on top of western wear, here is a list of the best Indian Jewelry stores in Dallas that can help you with the selection.
Almas Jewelry (1205 East Trinity Mills Road, Dallas, TX 75006, United States, 75320)
Almas Jewelry is rated as one the best Indian Jewelry stores in Dallas, especially in the custom created orders section. Almas stands for an Arabic term that means 'Diamond'. This Jewelry shop in Dallas brings in a wide variety of items ranging from fine casual Jewelry to wedding Jewelry. This shop offers Jewelry in Gold, Silver and Diamond segments. In case you are not interested in readymade Jewelry, Almas Jewelry offers a custom-created option where you can custom create the design and order it from them. Almas Jewelry shop believes in assisting every woman with passion, style and legacy in the essential moments of their life.
Nisha Design Inc (2050 N Stemmons Fwy Unit 201 suite 7731, Dallas, TX 75207, United States)
Nisha Design Inc. is a single-stop destination for all stylish timepieces and Jewelry requirements. This Jewelry shop in Dallas brings in a huge variety of watches and Jewelry in every design possible ranging from spirit wear, fun, everyday Jewelry, classic, designer and children's Jewelry and an amazing set of watches. Nisha Design has kept its principles of bringing up the current trends in fashion and the unbreakable commitment to customer satisfaction by providing 100% assured products.
Diamonds and Fine Jewelry, Inc (17390 Preston Rd, Dallas, TX 75252, United States)
The aim of Diamonds and Fine Jewelry is to offer you customized, genuine and confidential services for your valuable metals, loose diamonds and Jewelry. They also offer a wide variety of melee round cut diamonds for Jewelry making. Apart from these offerings, Diamonds and Fine Jewelry Inc provides wholesale diamond service to Jewelers for their melee diamond requirements as well as for their customers.
Bali Designs Inc (2010 Valley View Ln #160, Dallas, TX 75234, United States)
Bali Designs Inc is the lineal provider of brilliant Silver Bali Jewelry, Pendant, Earring, Bracelet, Necklace, Ring, Bangle, Chains, Bead and Findings. Situated in Dallas, Texas they own factories in Indonesia and India as well. Bali Designs offers INC's Semi-expensive collection of stylish and lasting, charismatic and colourful, shining and youthful Jewelry with animated fusions of silver and other stones. They also bring in Indian Bollywood styled ethical earrings, Jhumkas, Chandbalis, headpieces and many more.
Kalasha Fine Jewels (3057 Peachtree Industrial Blvd, Duluth, GA, USA, 30099)
Kalasha Fine Jewels is a unit of CapsGold, offering fine Jewelry in Dallas, brought in straight from South India. Since 1901, CapsGold has been in bullion trading and stayed as one of the market leaders. Kalasha Fine Jewels offering includes Diamond, Gold, Jadav Collection of Jewelry, Silver Idols Gift Articles, Pooja Samagri and Silverwares. CapsGold is among the leading three Gold and Silver bullion merchants in India holding a Hallmark Certification.