Indian Culture Description
Capital city – Chandigarh
Tourist places – Tapli, Kalesar, Bansantor, Adibadri, Morni Hills, Chuharpur Herbal Park, Rakhigarhi
Language – Haryanvi, Hindi, Bangru
Dance Forms – Phag, Saang, Jhumar, Ghumar, Dhamal
Popular Foods – Besan Masala Roti, Bajra Aloo Roti, Bhura Roti, Wide Varieties of Sabzi, Kheer, Malpua, Churma, Lassi, Thandai
Unique local Industries – Herbal Tourism, Eco Tourism
With more than 10 rivers the state of Haryana takes a prominent spot in the history of India. Archeological excavations in Rakhigarhi and Bhirrana regions of Haryana revealed remains of one of the world's oldest civilizations, Indus Valley civilization. Few archeologists believe that Rakhigarhi might be the origin of Harappa (One of the two largest cities of Indus Valley) which has expanded towards present day Pakistan. Well designed drainage system, structures made of terracotta bricks, paved roads, metalworks involving bronze and precious metals, etc which the Indus Valley civilization is quite famous for, have been found in these regions of Haryana.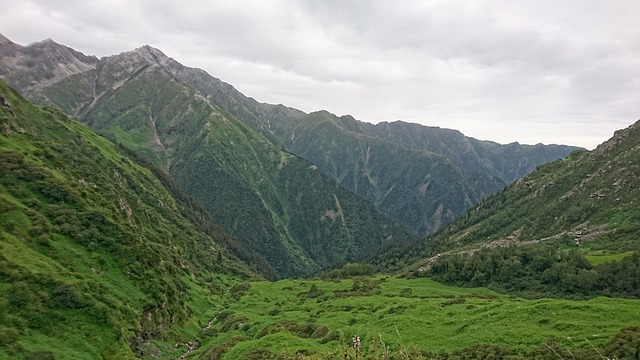 Areas around Doshi Hills region of Haryana is once home to several Ashrams where various Rishis contributed to several of the Hindu religious scriptures. This region is said to be the epicenter of knowledge in ancient India. In the medieval period, Haryana thrived with Jainism. Several bronze and stone statues of Jain Tirthankara were found in more than 10 regions of Haryana. Towards the end of the medieval period, the region has been shifting hands between Afghan rulers and Indian kingdoms.
The modern-day cuisine of Haryana is inspired by the ancient diversity of this region. Haryana leads the list of most vegetarian states of India with more than 50% being vegetarian. For vegetarian food lovers, this state offers wide range of varieties. Haryana is known as land of Rotis (Indian flat bread) for their inspiring experimentation over centuries with various flours, millets and spices. Besan Masala Roti, Bajra Aloo Roti, Bhura Roti are some of the popular Rotis in Haryanvi cuisine. Wide varieties of leafy vegetables are grown in Haryana and their combination with regular vegetables and lentils forms a pretty nutritious diet. Desserts like Kheer, Malpua and Churma gives a sweet ending to the cuisine. Haryana is famous in India for cows. Murrah breed buffalos and Haryana cows have great demand all over the nation for their nutritious milk. One can experience various rich milk products like Lassi, Thandai, etc.
With Sivalik Hills (Outer Himalayas) on the North and Aravalli Mountains Range in the South, Haryana offers adventurers an arena to hike and enjoy the fresh atmosphere. Tapli, Kalesar, Bansantor, Adibadri, Morni Hills, etc are pretty good tourist spots in Haryana. Around 300 species of birds and wide range of animals including the endangered black bucks can be seen in Haryana. For photographers, this state offers the best in all categories, be it wildlife, mountains, forests, semi desserts, archeological, food, etc. Herbal park in Chuharpur which is a 184 acre forested nature park is home to over 400 endangered ayurvedic medicinal plants and herbs. For nature lovers and wellness enthusiasts, Haryana can be considered as a paradise.
Visited 146 times, 1 Visit today