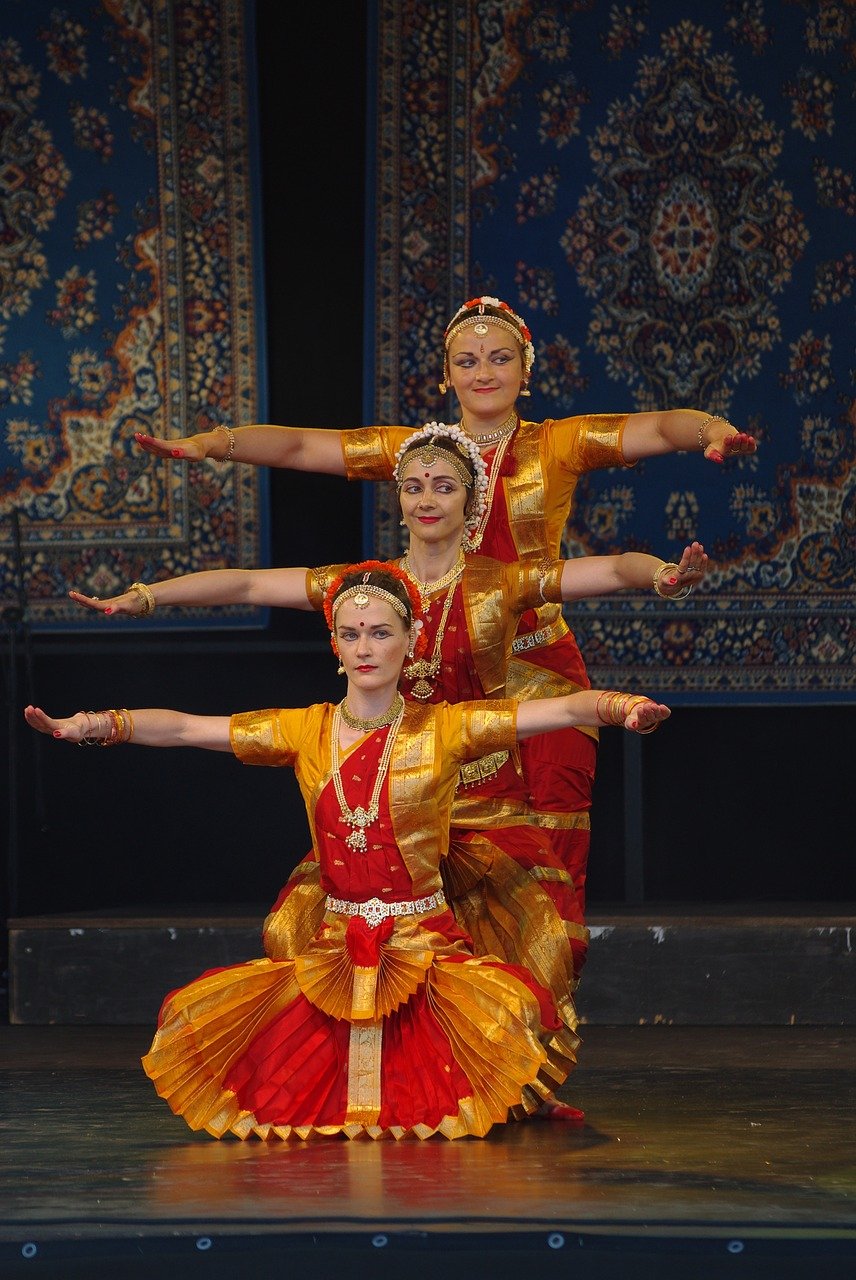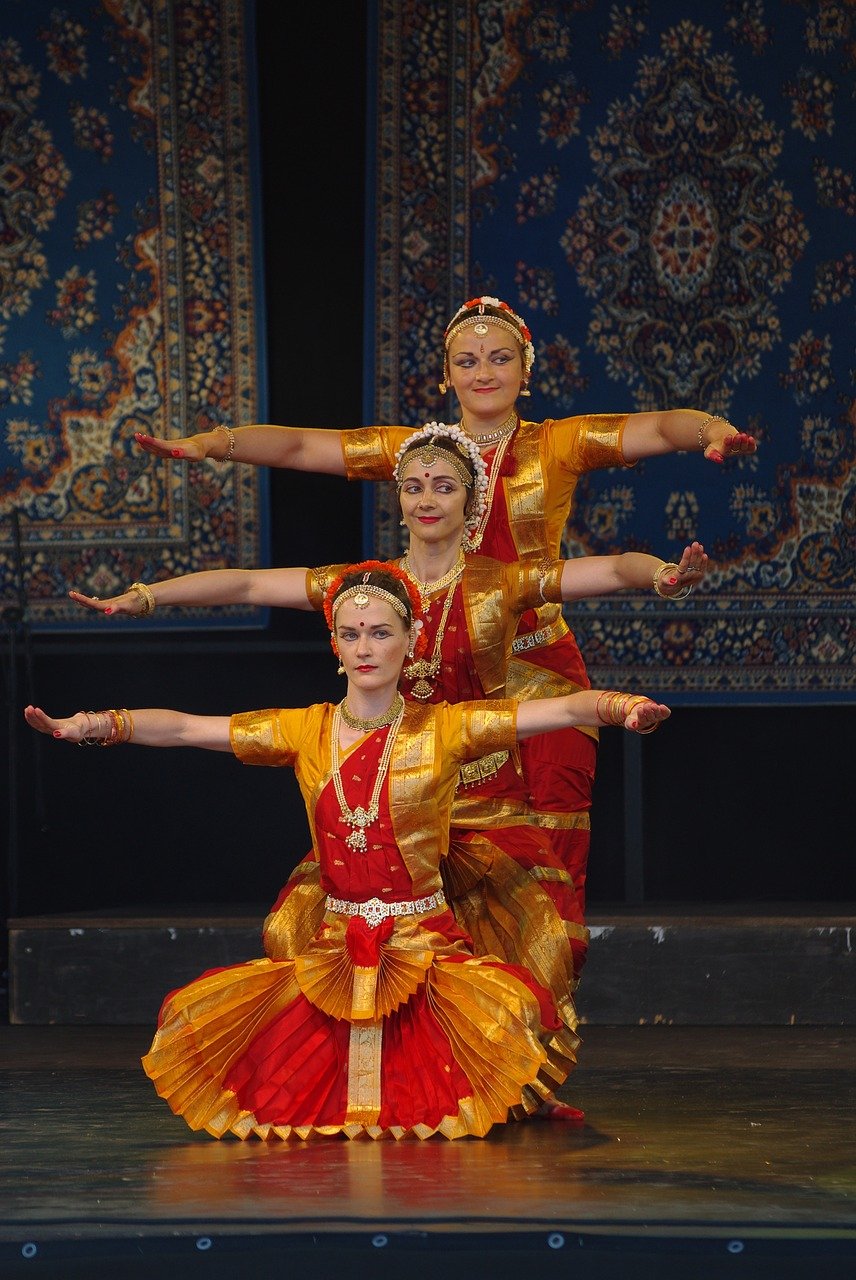 Dance is a way of expressing our emotions. Dance expresses what is in our hearts. Only when we coordinate our mind and body with the rhythm of the music, we can learn the perfect and graceful art of dance. Indian dancing styles in particular are one of a kind. Just like its vast culture, the number of dance forms in India is also limitless. And San Diego has so many Indian Dance Studios with experts involved in teaching all kinds of pure classical, traditional and modern-day Indian dancing styles. This gives a chance to Indians to stick to their passion and hobbies that one had for dance back in India. Even locals can learn and enjoy the Indian Dance forms.
Any Indian Dance performance is always a feast to the eyes as the dance involves not just the steps, but also the expressions, a whole lot of grace and colourful costumes. Each Indian Dance form has unique kinds of costumes that are incredible with beautiful clothing styles. Hairstyle and Jewelry too vary with each dance form. If you have ever imagined seeing yourself dancing like that, then now is the time to join and learn these Indian Dance forms from these amazing Indian Dance Studios in San Deigo. Below is the list of top Indian Dance Classes in San Diego and the studios.
Andaaz Bollywood Dance Academy
This is one of the best Bollywood Dance studios in San Diego. Andaaz Bollywood Dance Academy mixes many dancing styles while staying true to the actual essence of Bollywood dance. Anyone attending their classes is guaranteed to be relieved of all stress with the fun and interactive dancing sessions. A new style is taught every other day by using various types of songs from traditional to classical to romantic to hip hop and to fast beat, all while staying up to date with every new trending song.
Andaaz Bollywood Dance Academy has given several performances at various places in San Diego on festivals and special occasions. There are also several dance covers and videos made by the students which are loved by thousands of digital audiences.
Naad Studios
Naad Studios offers classes in the Tamil Nadu originated South Indian Dance form – "Bharatanatyam", another ancient classical dance form originated in the North of India – "Kathak" and some beautiful folk dancing styles like Garbha, Bhangra, Ghoomar, etc. The founder and the lead Guru of the studio, Neha Patel, is an experienced and thoroughly dedicated classical dancer, and the rest of the team of Naad Studios is equally talented.
All that one has to do is attend the classes regularly with discipline, and Naad Studios takes care of the rest, right from bringing your dancing style to perfection, to ensuring that you confidently give your first performance, to constantly improvising your skills for many other performances after that.
Bollywood Steps
This is another best Indian Bollywood dance studio in San Diego. The team of Bollywood Steps is performing in most of the events and festival celebrations going on in San Diego where Indian dance performances are organized. The concept of Bollywood Steps is not just to stick to a single type of dance, but to mix it up instead. You could get a taste of both eastern, western, and traditional dancing styles.
This fusion dance studio aims at having fun and encourages the students coming to the studio to participate in performances so that it would build up one's confidence. Apart from teaching dance classes in the studio, Bollywood Steps offers many other services like organizing dance shows for weddings, parties, corporate events and many more.
Swapanthi Dance Academy
Swapanthi Dance Academy is one of the few Bharatanatyam teaching dance academies in San Diego. The classes offered by Swapanthi Dance Academy are well-reviewed to perfection from scratch to expert level. Classical dance is well explained and inculcated into the students who attend the classes.
The lead trainer, Guru Aparna Sundaram is a very well-experienced and well-recognized dancer in the field of Bharatanatyam. Aparna Sundaram is not just an expert in Bharatanatyam but also has immense respect and interest in this dance form.
Studio K Dance and Fitness
Running through many years, Studio K Dance and Fitness has good, energetic, and well-experienced trainers. The studio promises that the place is not just for learning dance but also to meet new people, having a good time and stay happy and healthy throughout their comfortable dance schedule.
Group sessions are the most common ones here, but at the same time, they ensure that the groups are small enough so that everyone gets quality attention from the trainer. The place is very positively reviewed and their classes are known to be extremely fun and enthusiastic. Many people have been coming here for years.
Meenal's Academy of Performing Arts
Meenal's Academy of Performing Arts is a studio in San Diego that intends to preserve the Indian classical arts and tradition. The studio is offering classes in several timings and various sessions to accommodate the schedules of the students. Meenal's Academy of Performing Arts teaches the famous classical dance forms of Kathak and Bharatanatyam. Along with that, Meenal's Academy teaches Hindustani Vocals and traditional musical instruments, Tabla. The arts are taught with care and caution by excellent trainers. The academy also conducts different certification and diploma exams which are officially valid anywhere.
The founder and lead instructor Ms Meenal excels in Kathak and has impressed thousands with her mesmerizing performances and graceful expressions. With love and patience, she has been transferring all her experience to the students for almost 10 years.
Bollywood Dance for Kids
This dance studio concentrates on preparing specially designed dance routines for kids. This is a very good place to create enthusiasm in young kids and making dance a hobby. Childhood and school days are the times when they can discover their inner passion and the trainers in Bollywood Dance for Kids constantly monitor the students to make them discover such passion for dance.
Their teaching methods for kids involve interesting ways of inspiring students to learn the way to learn things. The studio also trains for stage performances and every child is encouraged to participate in them. This is a great way to get rid of negative traits in kids like fear and lack of confidence.
Posts Information
:

4
:

Regular event