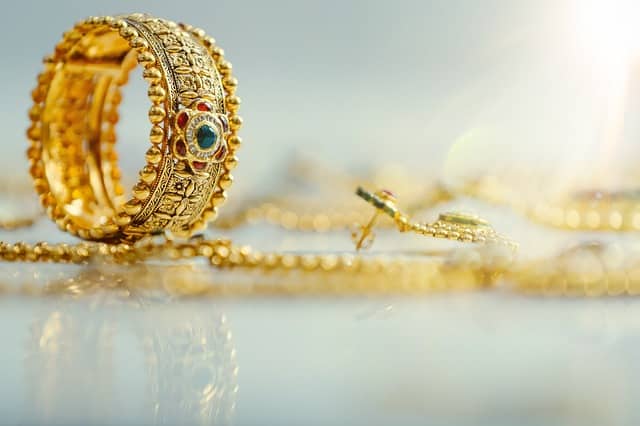 Last updated on October 10th, 2023 at 07:34 pm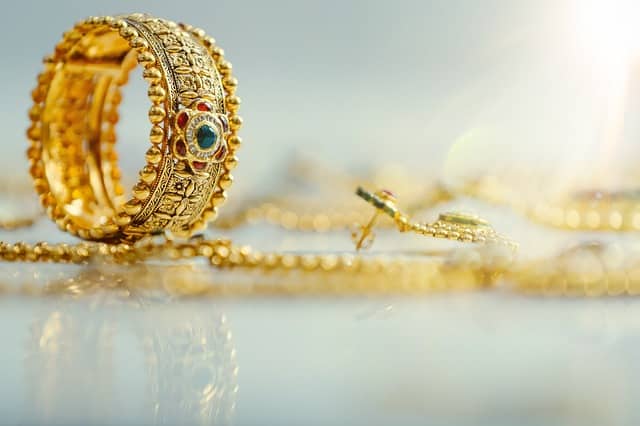 For those enamored with exquisite jewelry, especially those seeking the perfect gold, diamond, or silver ornaments to enhance their look, the question arises: Where can you find the finest Jewelry stores offering the most elegant, unique pieces? Well, when it comes to Indian Jewelry, Atlanta boasts several stores that offer a stunning array of ornaments. In Atlanta, you can find not only fashionable jewelry but also traditional Indian jewelry to complete your ethnic ensemble. Here, we've selected the top Indian Jewelry stores in Atlanta to help you achieve that perfect ethnic look.
Jewelry Store Address: 739 Dekalb Industrial Way, Decatur, GA, United States, 30033
Malani Jewelers is a renowned name synonymous with trust and impeccable customer service in Indian Jewelry in Atlanta category. They present a vast array of choices in 22kt Gold, Diamond, Antique, and Gemstone Jewelry throughout the Atlanta region. Their Diamond Jewelry is meticulously handcrafted, showcasing their exceptional craftsmanship, and it comes with an extensive Malani Warranty Bond. At Malani Jewelers, you can acquire GIA, IGI, GAL, and EGL Certified Diamonds.
Jewelry Store Address: 1745 Church Street – Ste. A, Decatur, GA, 30033
Established in 2009, Meena Jewelers has rapidly emerged as one of the swiftest-growing jewelry brands in the United States, particularly in the realm of Indian jewelry in Atlanta. Their specialty lies in the sale of a diverse range of exquisite jewelry, including 22kt Indian Gold Jewelry, 22Kt Precious Stone Studded Jewelry, and 18Kt Premium Quality Diamond Jewelry. In addition to these offerings, they also feature 24Kt Gold Coins and Bars. Meena Jewelers proudly showcases a vast selection of 22kt Gold Bangles, Necklace Sets, Gold Rings, Gold Earrings, Gold Chains, Bracelets, Antique Finish Jewelry, Bridal Jewelry, as well as Contemporary and Traditional Jewelry. This extensive and varied collection solidifies their reputation as one of the premier Indian jewelry stores in Atlanta, catering to the diverse tastes and preferences of their valued customers.
Jewelry Store Address: 1070 Oak Tree Rd, Decatur, GA, 30033
For nearly a century, Bhindi Jewelers has remained a stalwart in the realm of Indian Gold and Diamond Jewelry since its establishment in 1929. Their distinct collection is a celebration of opulence and refinement, catering to clientele who view jewelry as a means of expressing their unique individuality. At Bhindi Jewelers, they adhere to the highest standards, delivering Gold and Diamond Jewelry of unparalleled quality, all meticulously designed to captivate their discerning customers. Their extensive repertoire includes a magnificent array of Engagement Rings, Wedding Bands, Necklaces, Earrings, and Bracelets.
Notably, Bhindi Jewelers stands out as one of the select Atlanta Indian Jewelry stores that proudly presents a curated selection of branded watches, featuring esteemed names such as Rolex, Cartier, Omega, Breitling, Panerai, Timepieces, Tudor, and Tag Heuer. This distinctive offering integrates the worlds of horology and jewelry, making Bhindi Jewelers a distinguished destination for those who seek custom jewelry in Atlanta with both luxury and sophistication in one place.
Jewelry Store Address: 1709 Church St, Decatur, GA, 30033
In 2011, Zaveri Bazaar Jewelers made its debut, but prior to that, it had operated under the name Asia Jewelers Atlanta for nearly a quarter of a century. Their commitment to quality is unwavering, demonstrated by their utilization of XRF technology for testing and stringent quality control measures. This dedication ensures that they offer nothing short of the finest Diamond and Gold Jewelry in Atlanta to their valued customers. Zaveri Bazaar Jewelers specializes in the sale of guaranteed 22kt Gold Jewelry, complemented by contemporary 18kt designer Diamond pieces and pristine White Gold Jewelry, all meticulously verified for their 18kt purity. Their collection also extends to include a selection of traditional Indian Jewelry and exquisite Idols, encompassing items such as Mang Tikka, Bajuband, Payal, Vaddanam, and Silver Murtis.
Jewelry Store Address: 2225 Old Milton Parkway, Alpharetta, GA, 30023
Sabri Guven Fine Jewelry, located in Alpharetta, is dedicated to delivering the utmost in quality products. Whether you seek Sterling Silver or Solid Gold pieces, you'll find a comprehensive selection in this esteemed jewelry boutique. Sabri Guven Fine Jewelry is one of the few custom Jewelry stores in Atlanta who provide professional jewelry repair services to ensure your treasured pieces remain in impeccable condition. At Sabri Guven Fine Jewelry, you can explore a wide range of Precious Stone ornaments, exquisite Gold and Silver Jewelry, and exquisitely crafted Wedding Rings, all designed in authentic Indian styles that resonate with elegance and tradition. Additionally, their collection encompasses the most sought-after designer watches, including renowned brands like Rolex, Bulova, and Cartier, allowing you to indulge in luxury and refinement.
In the heart of Atlanta, a glittering array of Indian jewelry stores awaits, each a treasure trove of elegance and craftsmanship. Meena Jewelers, Bhindi Jewelers, Zaveri Bazaar Jewelers, Sabri Guven Fine Jewelry, and Malani Jewelers grace the city with their unique offerings. These establishments, steeped in tradition and committed to quality, showcase a diverse selection of Gold and Diamond Jewelry, Silver adornments, Wedding Rings, and designer watches from prestigious brands like Rolex and Cartier. Indian Jewelry Stores in Atlanta are not just places to acquire ornaments; they are gateways to artistry, culture, and self-expression. As you explore these five exceptional stores, you'll find the perfect piece that reflects your style and heritage, adorning yourself with timeless treasures that tell stories of elegance and individuality.
Posts Information
:

5
:

Regular event