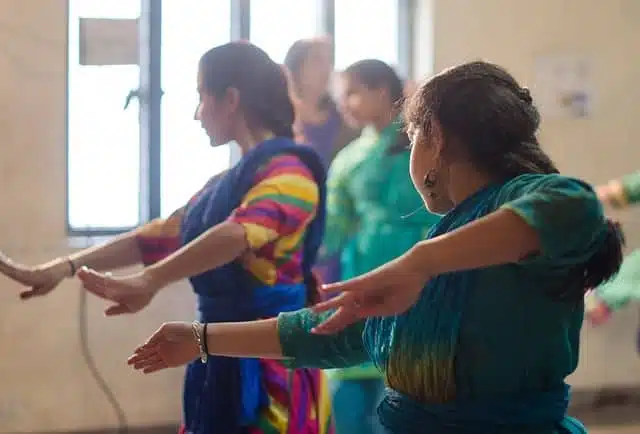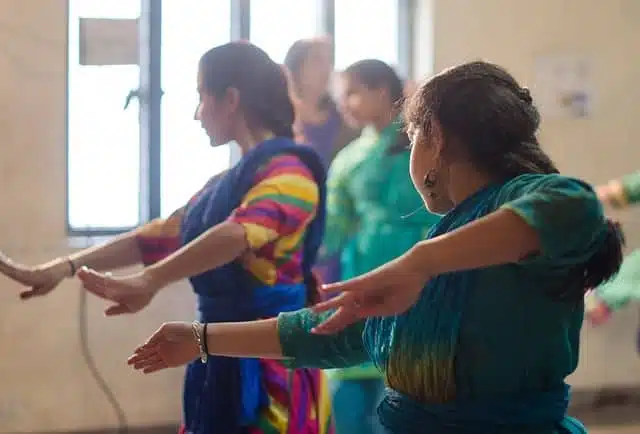 New York City is the hometown of Swing Dancing that emerged during the Roaring Twenties. From then on New York City has been offering a variety of dance styles ranging from Ballroom, Latin Dances, Argentine Tango, Hustle, Belly Dancing, Salsa and many more for each and every individual to enjoy.
Apart from the western dancing styles, New York is now becoming popular for South-East Asian and Indian dance forms. Below are a few top-rated Indian Dance Studios in New York City where you can learn Bollywood dance or Indian traditional dance styles.
Bollywood Axion Dance Studio (520 8th Ave, New York, NY 10018, United States)
Bollywood Axion Dance Studio which started its operations in the year 2003, brought in dance classes of Bollywood and Bhangra to the East Coast of the United States. Bollywood Axion Dance Studio in New York City has trained several top dancers over the two decades. They conduct classes for modern and traditional styles of Bollywood and Bhangra Folk Dance apart from other well-known World dance forms. They teach the ability to bring in lively dance moves for students of any age or level and focus on encouraging every student to perform the best they can while having fun and maintaining fitness.
Shiamak Davar Bollywood Dance NYC (520 8th Ave, New York, NY 10018, United States)
Shiamak Davar International is one of the largest Bollywood dance academies globally. This Dance Studio in New York is teaching, entertaining and empowering its students through dance in the USA. Shiamak Davar, the singer and performance artist is widely known as the Guru of Contemporary dance in India. He played a vital role in modernizing India's dance forms and contributed to the film and theatre industry. Every class he conducts consists of exercises, combinations and choreography. He has brought in the very unique and well-known "Shiamak Style" of Indo-modern and contemporary dance style.
Barkha Dance Company (86 Lords Way, New Hyde Park, New York, NY, United States, 10292)
Barkha Patel is a Kathak dancer from a very young age and she passionately improvised her dancing style over the years. Barkha trains and teaches young dance aspirants in Kathak both in New York, USA and Mumbai, India. She conducts her Kathak dance lessons in New York and New Jersey. She is even a guest choreographer for the Dance Repertory Company at Herricks High School. She gave performances at a few top venues in New York and Mumbai including Town Hall, Bharatiya Vidya Bhavan, Jamshed Bhabha at NCPA.
Shibaranjani School of Dance (675 3rd Ave, New York, NY 10017, United States)
Shibaranjani School of Dance was brought in by Dipanwita Roy in 1984 for promoting Indian classical dance in the USA. Dipanwita Roy, through Shibaranjani School of Dance, taught and trained young talented solo artists of repute and helped them in attaining several prestigious awards globally. This Dance School strives and believes in promoting the diverse cultural heritage of India by conducting several events including performances, lecture-demonstrations and workshops, independently and in collaboration with other local and international arts organizations.
Doonya Dance NYC (151 W 26th St, New York, NY 10001, United States)
Doonya aims to be the accessible fitness lifestyle for women globally. At Doonya, students will go through cardio and conditioning breaks of different intensities to improve fitness. They focus on blending science and art with expressions inspired by Bollywood dance and movements. This Dance Studio does a fusion of Eastern and Western dance forms combined with fitness routines.