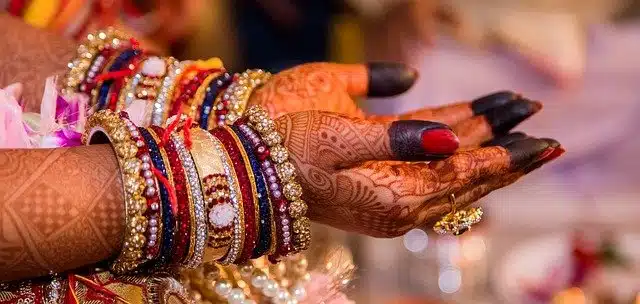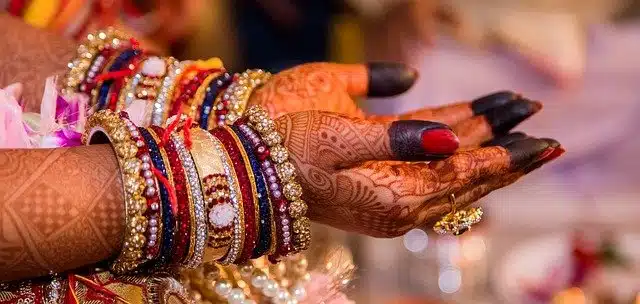 Weddings are everyone's favourite. It is not just a party, but a beautiful ceremony that locks the lovely bond between the bride – the groom and their respective families. Growing up watching Indian weddings directly or in movies would instantly make you fall in love with them, making you dream about having the perfect Indian wedding. But with miles away from India and with busy job lives, it is difficult and almost impossible for most people to plan and organize such wonderful Indian weddings by themselves. Luckily, the San Diegans need not worry about such a thing as there are so many Indian wedding planners in San Diego who are well experienced in designing and managing traditional Indian weddings.
Sweet Love Designs
Sweet Love Designs is well known as a reliable Indian wedding planner in San Diego. The founder Supreeta Surati along with her amazing team guarantees to make the best wedding of your dreams come true. Their service is well catered for couples who might be busy in their professional life and not have sufficient time for the wedding arrangements. They assure to be with you in every step until the big day, pre-planning and organizing from the first day itself. They are quite experts in organizing cultural, Indian, Persian, fusion, and many more wedding events.
When it comes to Indian weddings, Sweet Love Designs are quite well versed about the diverse number of ceremonies that come pre and post the wedding day. They are offering 3 different packages for the Indian Wedding – Full Wedding Package, Partial Wedding Package, and Day of Coordination Package. From designing timelines and preparing to-do lists on calendars to venue bookings, theme selection, catering, and many more all covered in one or all of these 3 packages. All the packages are equally perfect and are very flexible to meet all the needs that vary from family to family. With all these features, Sweet Love Designs bagged a place in our Best Indian wedding planners in San Diego list.
Nahid Global
Nahid Global is a Southern California-based event design and wedding planning company. The company is exclusively famous for organizing Indian weddings in different places of Southern California, including San Diego city. They intend to make every wedding look luxurious, royal, and beautiful with glittering lights, lush flowers, and elevated experiences. They are committed to coming up with new designs and themes for every wedding, making it one of a kind.
The team of Nahid Global has done so many Indian weddings, leveraging some of the best locations in and around San Diego County. They are open to offering their services in 3 different ways – full service, partial planning, and month of. While the "full service" package includes the complete planning and organization from the square one itself, the "partial planning" package on the other side is for help bringing together all the pieces like time management, vendor selection, and day-to-day activities. If you have started self-organizing the wedding from the start but the activities became too much to handle in the last 1 month or 20 days, then the "month of" package is best suited. Pricing differs widely on the basis of your interest and consultation for any of the above can be easily booked from their website.
Ivory and Lace Creative
Ivory and Lace Creative Weddings are among the best Indian wedding planners in San Diego city and the weddings they completed to date have all been known to be perfect and memorable for a lifetime. They promise to organize the weddings with a unique approach, giving their complete attention to every detail and catering to every requirement of bride – groom and their respective families. They guarantee that wedding will be stylish, enjoyable, and seamless, giving a strong assurance to the customers at every step that the wedding is being organized by the best hands possible.
Ivory and Lace Creative are familiar with Hindu, traditional Indian, and Indian fusion weddings. They have detailed experience in the huge and incredible Royal Punjabi Weddings. They are open to organizing all the related ceremonies, starting from engagement and mehndi to Baraat, wedding, and reception. The packages being offered are full planning, partial planning, and day-of coordination. Just as the names suggest, the respective packages take care of everything from hiring vendors, planning the budget, and designing the whole timeline of the wedding.
EventSpell
EventSpell is an Indian event and wedding planning company serving San Diego, Orange County, Los Angeles, and Southern California regions. They are well known for designing, planning, and production of luxurious Indian weddings in top-notch locations. They have huge experience in organizing Hindu, Muslim, Christian, Indian and Indian fusion weddings and are providing full service from the start to the end of the wedding.
The founder of EventSpell, Ishita truly believes that the wedding is one of the most important events in a couple's lifetime and she has an incredible passion to make that day extremely special to all the customers. The entire team of EventSpell believes in bonding with the clients first and then be a part of the entire wedding organization, carefully executing the client's vision to perfection. This unique passion made them stand on the list of the best Indian wedding planners in San Diego. They are offering 3 packages – Bride & Co, The DIY Bride, and Month of Bliss which are for full planning, partial planning, and coordination respectively. All the packages are available in flexible budget ranges that would satisfy the clients.
Blue Lotus Insights
Blue Lotus Insights is a wedding design, planning, and coordination company serving various regions of Southern California, including San Deigo County. They have organized numerous South Indian and North Indian-style weddings of different religions, along with Indian fusion weddings. They guarantee to be well capable of accommodating all the incredible requirements of the clients in the best possible way, concentrating on every small and big detail all through the planning and organization time. The company prides themselves for their valuable insights of diversity, integrity, quality, hospitality and many more.
Blue Lotus Insights has some of the best venue suggestions, from resorts and hills to beaches and churches. The tens of Indian weddings organized has given them enough experience in knowing how to plan and organize every related ceremony and they have gained quite a lot of knowledge of every detail involved. The services provided are full planning services and elopements + inmate weddings. Different package options are offered in either of the services and you can choose which suits you the best. Because of the present pandemic, Blue Lotus Insights has also started a new service of virtual wedding planning service where the communication, designing, and planning of the wedding is done virtually by the team.