Overview
For those seeking exquisite Indian clothing in San Diego, there is a very high probability of feeling elated stepping into this Indian Clothing Store in San Diego – Fancy Stop. This renowned establishment is dedicated to providing its customers with an unparalleled selection of designer clothing, each piece meticulously hand-picked to ensure uncompromising quality. Their commitment to excellence guarantees that every garment on their shelves meets the highest standards.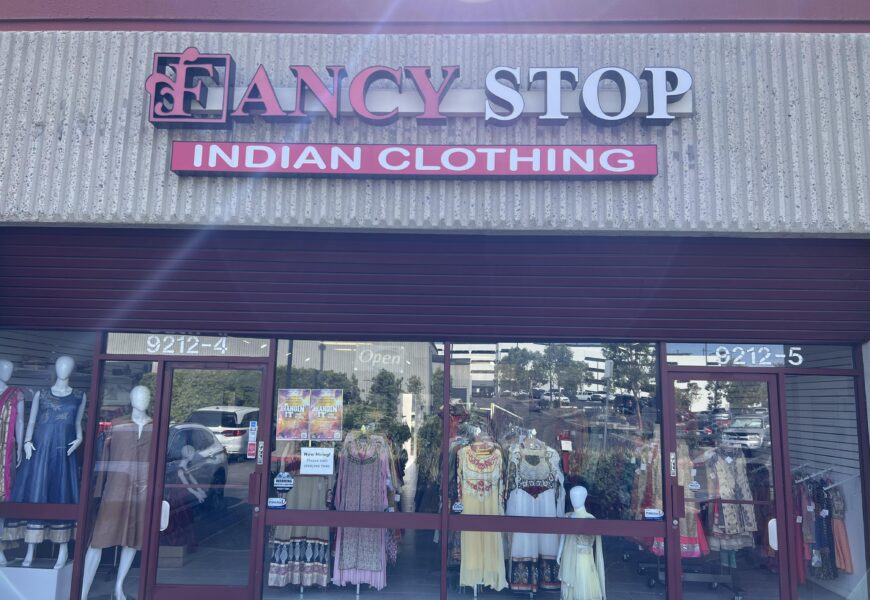 One of the standout features of Fancy Stop is its exceptional range of Indian wedding wear in San Diego. Whether you're a bride, groom, or part of the wedding entourage, Fancy Stop can be your treasure trove for the perfect wedding attire. Irrespective of the region in India that you seek to represent, Fancy Stop has you covered with a diverse and extensive selection of wedding styles.
Fancy Stop's offerings extend beyond clothing to an array of stunning accessories that perfectly complement Indian ethnic outfits, enhancing your overall look. Their comprehensive collection caters to both men and women, presenting an extensive array of choices. For fashion-conscious men, Fancy Stop showcases a plethora of options in ethnic and fashion clothing, including Kurta Pyjamas, Sherwanis, and more. Women, on the other hand, will find themselves spoiled for choice with an exquisite assortment of Indian clothing, spanning Sarees, Lehengas, Blouses, Salwar Suits, Kurtis, Tunic Tops, Anarkalis, and much more. For Kids, this Indian Clothing Store offers wide range of traditional Indian clothing and modern outfits for all occasions.
What truly sets Fancy Stop apart is their commitment to ensuring the perfect fit for every customer. They go the extra mile by offering in-house alteration services, ensuring that your chosen attire fits you flawlessly, leaving no room for compromise. Additionally, the store takes immense pride in delivering exceptional customer service. Their knowledgeable staff is always on hand to offer guidance and recommendations based on the occasion you're shopping for, your preferred colors, and the clothing styles that best suit you.
Whether you're on the hunt for the ideal wedding attire, the perfect accessories, or a diverse range of men's and women's clothing, this Indian Clothing store in San Diego has it all. With good customer service and in-house alterations, your shopping experience at Fancy Stop can be nothing short of exceptional.
Visited 111 times, 1 Visit today