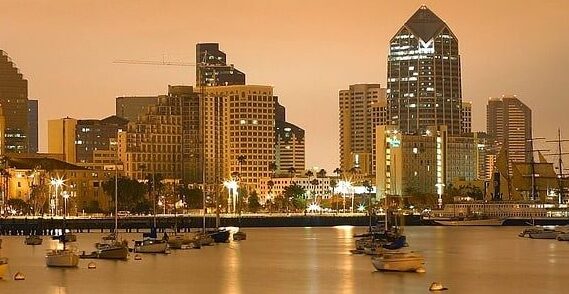 Last updated on November 1st, 2023 at 07:34 pm
San Diego, America's finest city, is known for its diversity. With a lot of Asian and Mexican population, this region has a lot to offer to the US right from tasty International food to traditional cultural events. With a mix of Tech companies and Entertainment zones, San Diego is one of the dream destinations for Indians having American dreams. Indian festivals like Diwali and Holi gained immense popularity in the San Diego region and several people belonging to various nationalities celebrate this event along with the Indians and enjoy the traditional culture.
Indian restaurants in San Diego, numbering over 50, offers a wide culinary spectrum that spans from traditional Indian breakfast items like Idly, Vada, Dosa, etc. to extensive full-course Indian Thalis. Indian cuisine is known for its rich and diverse ingredients, often carries medicinal value, making food akin to medicine. Whether your craving leans towards the exotic flavors of South India or the richness of North Indian cuisine, you can explore a plethora of options. From Punjabi Dhabha-style dishes and Gujarathi delicacies to the aromatic Hyderabadi Biryani, tantalizing Tamil Nadu Kothu Parotta, iconic Mumbai Vada Pav, authentic Delhi Tandoori dishes, and beyond, the city's Indian culinary scene has it all. Here is the list of best Indian food in San Diego under different segments like Restaurants, Catering, Meal Service, Food Stores, etc.
For fashion lovers, there are amazing Indian clothing stores in San Diego where one can find traditional wedding wear, Sarees, modern dresses, accessories, and many more. For matching Indian jewelry, here is a list of the best Indian jewelry stores in San Diego which will serve your requirements.
In case you didn't find what you are looking for in the city blog articles or directories, please use the below forum to ask your question. Someone might be having an answer to your question!
San Diego GreatDesi Forum
Ask your questions on any topic. Please be respectful in the forum.
Any disrespectful comments or topic will be removed. Couple of such attempts may lead to removal of your account. 
Topic Title
Views
Posts
Participants
38
1
Posts Information
:

4
:

Regular event