Indian Films Description
With over 1500 plus languages, India is a live example for diversity. Out of these languages, 22 are widely spoken in the country. Most of these languages have their own film industries which makes films every year in the respective regional language. Among these regional film industries, Hindi film industry alias Bollywood has great popularity all over the world. Initially named as Bombay Cinema, as the prime location of the industry is in Mumbai (Bombay), the industry took the name Bollywood inspiring from Hollywood.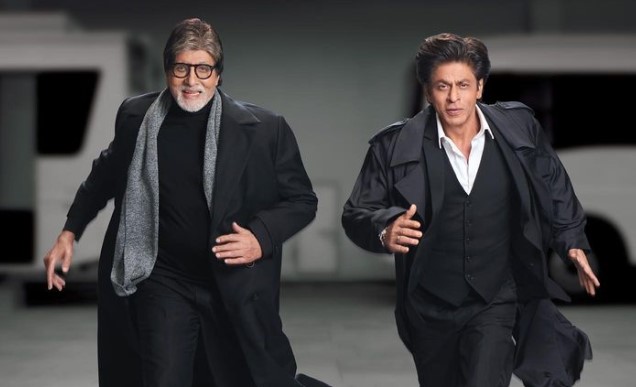 Evolution of the Hindi Film Industry:
From the silent black and white feature film, Raja Harishchandra (1913), to the latest VFX rich animated films – Bollywood travelled a long way touching the hearts of several generations. One unique aspect about Indian films is that the movies will have songs in between, unlike other international films. This elevates the levels of entertainment taking audience into the fantasy world apart from the regular story of the film. This has been a traditional format of Bollywood for decades and is a major entertaining factor. The budget of the films that are being made in the recent times crossed $50 million mark and Indian animation industry is booming with lot of work from Bollywood. Currently, Bollywood produces over 1000 films every year which is almost double that of Hollywood and sells over 4 billion tickets. Apart from India, Bollywood has great fan following in Pakistan, Afghanistan, Bangladesh, China, Japan, Middle Eastern Countries, Poland, Germany, Peru, Nigeria and many more countries.
Bollywood's International Fan Following:
As Hindi is the highest spoken language in India, Bollywood enjoys immense fan following in majority of the Indian states. The fan following for Bollywood abroad started in the 1950s. Indian star heroes Raj Kapoor and Midhun Chakraborty enjoyed immense fan following in Russia (Soviet Union). Several of Raj Kapoor's films were dubbed in Russian and were released in the country. Raj Kapoor is said to have played vital role in Indo-Russian friendship. His blockbuster 1970 film 'Mera Naam Joker' has Russian actress Kseniya Ryabinkina in one of the lead roles. This film is said to have sold 73.1 million tickets in Soviet Union in the 1970s. Raj Kapoor is quite popular in China and the Middle East as well.
After Raj Kapoor, such stardom in abroad locations was achieved by Amitabh Bachchan. This star hero is a superstar in Egypt, Nigeria and the Middle East. Along with Raj Kapoor, Amitabh Bachchan's films ruled the roost in Egypt and in 1971 Egyptian Government passed laws to restrict Bollywood films as the local Egyptian film industry is losing its potential. But Egyptian Television media started showing Bollywood movies on the TVs and the country still enjoys the Bollywood movies. Another Bollywood actor Dharmendra has great following in Afghanistan.
In the current generation, Shahrukh Khan enjoys such a stardom abroad. His film 'Dilwale Dulhania Le Jayenge' is often quoted by famous people like Barack Obama and Donald Trump. Shahrukh Khan's films are popular in South Korea, US, UK, Poland and Germany. Another star Amir Khan's 'Dangal' and '3 Idiots' attracted audience from China, Hong Kong and Thailand. 'Miss World' pageant winners and Bollywood actresses Priyanka Chopra and Aishwarya Rai needs no introduction to the international film audience. They have worked in several international projects. Bollywood stars Salman Khan, Akshay Kumar and Hrithik Roshan have great fan following in the Asian and Western countries.
Diverse Genres:
Bollywood produces movies of various genres. From romantic, action films to award winning female oriented pictures, Bollywood covers the entire breadth and depth of genres. 'Dilwale Dulhania Le Jayenge' which was released in 1995 is a classic example of Indian romantic family entertainer. Even Donald Trump stated this film as a 'Classic Indian Film' when he visited India in 2020. 'Gunjan Saxena', 'Mary Kom', 'MS Dhoni', 'Shershah', 'Neerja', 'Dangal', 'Sardar', 'Netaji Subhas Chandra Bose' and many more are highly inspiring biopics of famous Indians. In the recent times, Bollywood has been focusing on using the high-end animation and VFX to produce visual rich ventures. 'Brahmastra' is one such film under fantasy action-adventure genre. Every year atleast one female oriented film will hit the screens from Bollywood. 'English Vinglish', 'Mom', 'Kahaani', 'Gangubai Kathiawadi', 'Thappad', etc are few good films in this genre. For kids, Bollywood has been producing fantasy entertainment flicks like 'Koi Mil Gaya', 'Krish', etc. Last but not the least, several films questioning the society like 'Pink', 'Taare Zameen Par', 'Mother India', 'Masaan', 'Padman', 'Chhapaak', '3 Idiots', etc helped in shaping up the thinking style of the people in various aspects. Over the years, Bollywood movies have not just remained as an entertainment material but also served as an inspiring force and a motivational source challenging the boundaries of the people's thinking capabilities.
Visited 165 times, 1 Visit today