Last updated on August 30th, 2021 at 01:10 am
Every non-residential Indian would usually at some point miss the desi ambience. But the Indian Community of San Diego need not worry about it. From special Indian occasions to casual weekend Bollywood DJ nights, everything is organized here. Be it Diwali or Ganesh Chaturthi, or the Indian Republic Day, all the related events are definitely conducted in several places around San Diego city. The events are filled with people of Indian origins from all the states of North and South India.
Hence, all that one has to do is step out and be a part of these events, and thereby get doses of desi vibes every now and then. Some of the events that one shouldn't miss are listed below.
CRY Holi & CRY Dandia Dance Nights
If you miss the typical Holi celebrations of India, the kind where once you step out of the house then you definitely can't come back without colors filled everywhere on your body, then the CRY Holi is the perfect event for you in San Diego. The ground is filled with people waiting to have the craziest Holi celebrations. DJ, fun games, pichkari and lots of Indian food are all an of this huge, fun-filled event.
Dandiya Dance nights is another special event that is occasionally conducted by CRY organization. The event is one of a kind with live music that is played so well that not a single person attending the event can keep their feet still. There would be Indian food and Dandiya sticks are also readily available for purchase and it is a great fun night for both kids and adults.
Diwali Celebrations by SDIAS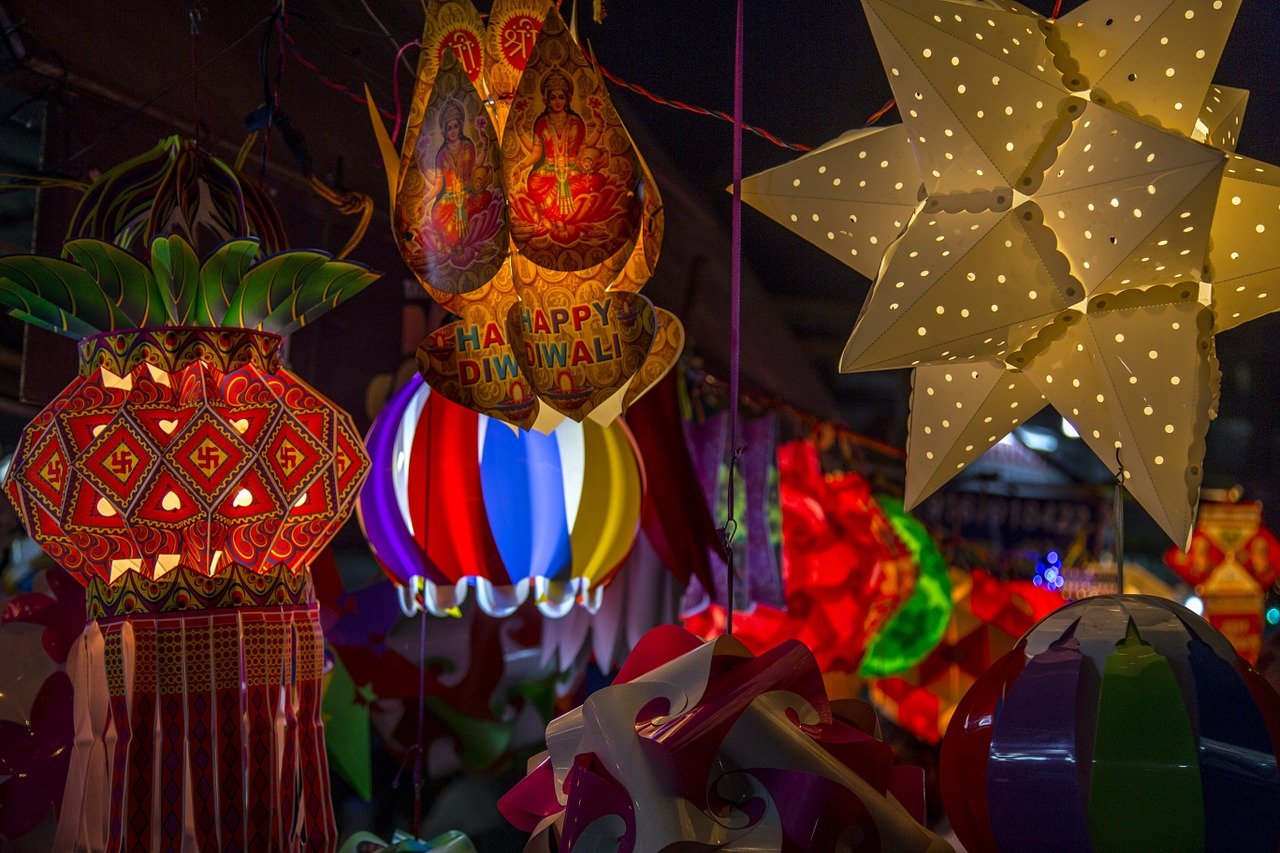 The Festival of Lights celebrations is a more than 10-years long tradition by San Diego Indian American Society (SDIAS). Conducted at most times in Balboa Park, the event is grandly organized with desi food, desi people and desi style of celebrations.
The key highlight of the event is the breathtaking and fabulous arrangement of lamps everywhere around Balboa Park. The lamps used are of 14 different models of various sizes, where each model represents a different culture. They show the art of the ancient craftsmen, belonging to several eras, traditions and regions of India.
It is one of the most famous events in the city that is attracting more and more people with every passing year.
San Diego Sanedo by Tamasha SD
Tamasha SD is a student-run, non-profit organization established through UCSD (University of California, San Diego). The organization conducts an annual dance event to showcase the Indian Dance and Culture to all the diverse communities in San Diego.
Any Indian dance troop is open for participation and 8 teams from across the nation will get a chance to participate. It is an eye-feast to watch for all dance lovers as 8 wonderful dance teams try to master themselves to win the Annual Tamasha SD competition. You can see various dance forms like Garba/Raas, Bollywood Fusion and many more. The event is going to be full of fun with amazing guests and judges, and it is worth spending tuning to San Diego Sanedo at least once for an evening of entertainment.
Shri Krishna Janmashtami Celebrations at Hare Krishna Temple
Hare Krishna Temple is the ISKCON Temple of San Diego. The Janmashtami celebrations every year are conducted quite grandly, with full of events. Darshans, Abhishekas, bhajans and cultural events take place from morning to evening. Prasadam Feast to take home is also given to all the devotees that visit the temple. Lord Krishna and Radha are decorated so grandly and admirably that one can keep looking at the deities all day long. So don't miss a chance for darshan in the temple on Janmashtami day.
Navratri Celebrations, Picnics & Dance Nights of G.A.S.D
Gujarati Association of San Diego is a cultural, charitable and educational organization based in San Diego. It conducts several exciting cultural and recreational events all along the year which are always fun to attend. Started with the motto of promoting Gujarati Culture, the G.A.S.D is one of the biggest Indian organizations in San Diego that conduct several events throughout the year. These events are a great source to peacefully meet and get along with the thousands of Indians registered in the G.A.S.D community. Don't especially miss their incredible Navaratri celebrations, filled with dance, music and many more cultural programs.
Posts Information
:

4
:

Regular event